Your Putnam County Electricians For Residential & Commercial Electrical Services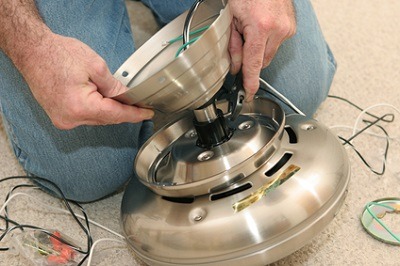 Twinson Electric offers top quality electrical service work in Putnam County. We provide a full range of electrical installation and repair services to ensure your home has a properly equipped electrical system.
One of our specialties is installing, repairing, and replacing electrical wiring. From replacing outdated wiring to installing electrical wiring for new construction and remodeling projects, our skilled professionals are reliable and follow electrical code and safety standards strictly for your quality assurance, safety, and peace of mind.
If you need help with something now, give us a call for a quote. You'll find our rates to be competitive and our work to be top-notch. We would love to build a relationship of trust with you so you can rely on our Putnam County electricians for years to come.
Our services include:
Residential & Commercial New Construction Electrical Installations
Electrical Repairs
Lighting Installations
Panel Upgrades
Surge Protection
Generator Installations
Wiring Replacements
LED Lighting Upgrades
Electrical Safety Inspections
and more
Need Electrical Repairs In Putnam County?
Whether you have an emergency repair or just need to fix a few things electrically around the house, Twinson Electric would love to be your go to Putnam County electricians for repairs and other services.
We are really good at troubleshooting since we've been in the industry for four decades. You can count on our electricians to make accurate repairs that solve the cause of the problem. Our electricians can also assist you with replacing electrical outlets and switches, installing or replacing lights, repairing wiring or replacing old wiring, and a large variety of other tasks.
Low Voltage Lighting & LED Light Upgrades In Putnam County
Planning to save energy over the lifetime of your home? There are many improvements you can make to improve the energy efficiency of a house. Most people think about changing out more efficient appliances, but have you considered converting your home to LED lighting? LED fixtures offer you much more energy efficiency than just the bulbs and they can save you anywhere from 30-70% on your energy bill over standard lighting.
If you'd like an estimate for an LED lighting upgrade in Putnam County, give us a call. It won't be long before all homes are built with efficient lights, but until then we can do the upgrades.
If you are looking for a Putnam County electrician in New York, please call Twinson Electric at 914-762-4342 or complete our online request form.