Electrical Installations & Services for New Constructions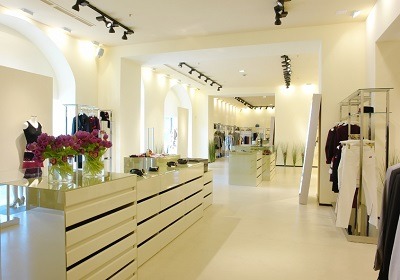 If you're building a new commercial, industrial, or residential building, one of the biggest concerns you have is finding a trustworthy commercial electrician to design and install the electrical system for your new construction. Depending on what sort of building you're constructing, the electrical system will probably be very complicated, and you'll need an electrical contractor to ensure that power is available for many different electrical fixtures. You also need to know that the system will be totally dependable—you don't want to be hiring another electrician for repairs after the construction has been completed—and you need a professional who will be able to work within your time frame and budget.
At Twinson Electric, our Ossining commercial electricians will work with you directly to design and install the electrical system for any building you're constructing. We'll make sure the new construction electrical work you need is done promptly and professionally, and we guarantee your complete satisfaction with all of the work that we provide.
If you're looking for a commercial electrician to assist with electrical installations for a new construction in the Ossining area, call Twinson Electric today.
Our New Construction Electrical System Experts
All of the electricians at Twinson Electric are thoroughly trained, fully licensed, and extensively experienced, so we can always guarantee high quality workmanship at every job that we perform. We specialize in commercial electrical services for new constructions.
We'll make sure that all of the work we provide is kept on schedule at all times, and that all of our electrical work is 100% thorough and accurate. We know how important quality work is when it comes to an electrical system for any kind of building in Ossining, so we'll always make sure that you're getting the best possible service.
Our Commercial New Construction Electrical Services
Some of the specific commercial electrical services we provide include:
Electrical Distribution Systems
Emergency Power Systems and Generators
Fire Alarms and Emergency Stems
High Voltage Distribution
HVAC Control
GCFIs
Instrumentation and Control
Lighting and Dimming Systems
Lighting Protection System
Low Voltage Cabling: Voice, Data, TV, POS, Gaming, Security, AV
Security and Surveillance
Telephone and Television Systems
UPS Systems
The Experts for New Construction Electrical Installations
At Twinson Electric, we take great pride in providing high quality electrical services to commercial and residential clients in Ossining. Whether your project calls for installations, renovations, or repairs, we have the most professional and reliable electricians available in the area, and we'll be able to meet and exceed your expectations.
We have a strong commitment not only to quality, but also to safety. We'll make sure that your electrical system is always able to function properly and safely.
We also guarantee that no matter how complex or challenging the project is, we'll complete it on time and within budget.
If you need a commercial electrician for new construction electrical services, please call 914-762-4342 or complete our online request form.
Recent Articles
Why Electrical Repairs Are Never a DIY Project - DIY projects can be very satisfying. They improve your home while saving you money, they're fun, and they can even teach you a few things. However, there are some things that should always be left to a professional. Electrical repairs are at the top of that list. Electrical systems and wiring are very difficult to work with. The systems are extremely complex, and on top of that, they're incredibly dangerous. It's very important that you … Read More


Five Ways to Lower Your Electricity Costs - Keeping your utility costs low is one of your biggest priorities as a homeowner. Sometimes, of course, you can't avoid spending more on electricity, especially if you use electricity to heat or cool your home. However, there are some ways that you can make sure your electricity costs are as low as possible. Without realizing it, you might be using more electricity than you need to be. You don't necessarily need to monitor your meter all day to keep track of your electrical usage, though … Read More