Lighting Repairs from Experienced Electricians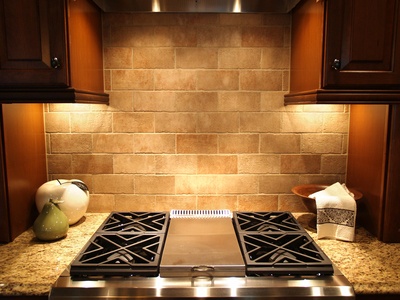 Electrical lighting is an integral part of modern life, and when you encounter any problems with your home's lighting, it's important that you have prompt and professional repairs performed. At Twinson Electric, we understand how important your lighting is to your home and your daily life, so we work hard to help our clients solve any problems that they're experiencing with their lighting system. Whether your dimming system isn't working or you have a flickering light in your kitchen, we'll be able to solve the problems quickly and ensure you receive reliable interior and exterior lighting repairs for your Ossining area home.
All of our electricians are licensed and trained professionals who can guarantee your complete satisfaction with all of the electrical repairs that we perform. We'll be able to to quickly troubleshoot any lighting problems, accurately diagnose them, and provide thorough lighting repairs.
Our electricians can repair any kinds of lighting fixtures, including:
Track Lighting
Recessed Lighting
Security Lighting
Landscape Lighting
Low Voltage Lighting
Pool Lighting
Ceiling Fans
Our Lighting Repair Services Include:
Pool Light Repairs
Landscape Lighting Repairs
Light Fixture Repairs
Kitchen Lighting
Indoor Lighting
Outdoor Lighting
Bathroom Lighting
Lighting Installations
Electrical Wiring for Lighting Fixtures
High Quality Repairs for Your Home's Lighting
Any problems you encounter with your home's lighting can be very frustrating and inconvenient, and on top of that, they might be symptoms of larger electrical problems. If these problems aren't taken care of as soon as possible, they could develop into safety concerns. Faulty wiring may be causing problems with your lighting, and any wiring issues in your home can lead to smoke damage, electrical shocks, or even a house fire.
Whether you've encountered frustrating problems with dysfunctional lighting or you're looking to achieve new aesthetic goals with a lighting design, our electricians can help you make sure that all of the lighting in your home is functional, attractive, and efficient.
Outdoor Lighting Repairs in Ossining & Nearby
If your outdoor lighting are not functioning properly, there's no need to replace the entire system. Our Ossining electricians will be able to find the source of the problems and provide thorough repairs to help you keep your outdoor lighting system in great shape.
If you need a reliable electrician for interior or exterior lighting repairs, please call 914-762-4342 or complete our online request form.
Recent Articles
Why Electrical Repairs Are Never a DIY Project - DIY projects can be very satisfying. They improve your home while saving you money, they're fun, and they can even teach you a few things. However, there are some things that should always be left to a professional. Electrical repairs are at the top of that list. Electrical systems and wiring are very difficult to work with. The systems are extremely complex, and on top of that, they're incredibly dangerous. It's very important that you … Read More


Five Ways to Lower Your Electricity Costs - Keeping your utility costs low is one of your biggest priorities as a homeowner. Sometimes, of course, you can't avoid spending more on electricity, especially if you use electricity to heat or cool your home. However, there are some ways that you can make sure your electricity costs are as low as possible. Without realizing it, you might be using more electricity than you need to be. You don't necessarily need to monitor your meter all day to keep track of your electrical usage, though … Read More