Looking for a Croton on Hudson Electrician?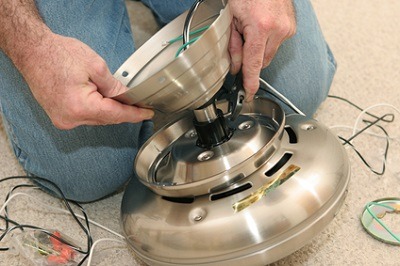 Your electrical system is an essential part of your home and of the daily lives of you and your family. There's rarely a task or activity you take part in that doesn't require the use of electricity in one form or another, so you need to know that your home's electrical system is always safe, functional, and totally reliable. At Twinson Electric, our professional Croton on Hudson electricians provide a wide variety of services that are geared toward helping you keep your electrical system in excellent condition at all times.
Our electricians are all licensed, trained, and experienced professionals, so no matter what services you need, you can always depend on us for high quality workmanship and excellent customer service. We understand how important your electrical system is to your home and your everyday life, so we always strive to provide the best electrical services possible to each of our clients. Our work will always be totally in compliance with all codes, and we'll guarantee your complete satisfaction with every service we provide.
Call us today to ask any questions you have about the services we provide, or to schedule your appointment for electrical repairs, installations or maintenance services, and we'll be looking forward to working with you.
Electrical Wiring Services in Croton on Hudson
Your home's electrical system depends on its wiring system for all of its functions, so when there are any problems with the wiring, they'll cause major issues throughout your electrical system. Not only will wiring problems cause frustrating power outages, but they can also be very dangerous. In fact, according to the National Fire Protection Association, faulty electrical wiring is the number one cause of house fires in the U.S.
Our electrical contractors in Croton on Hudson can provide any wiring repairs you need performed, and we'll do whatever it takes to make sure that your electrical wiring is safe and functional. Our electrical wiring services include:
Knob & Tube Wiring
Aluminum Wiring Replacements
Wiring Replacements
Wiring Repairs
Wiring Insepctions
No matter what kinds of wiring services you need, you can rely on us for thorough and accurate work.
Croton on Hudson Landscape Lighting
Landscape lighting can help you improve the functionality, appearance, and security of your home. Our Croton on Hudson electricians can work with you to design your new landscape lighting scheme before providing you with a high quality installation. We'll help you with every aspect of the job, and we'll make sure that the system is totally functional and efficient.
If you are looking for a reliable Croton on Hudson electrician then please call Twinson Electric at 914-762-4342 or complete our online request form.