About Twinson Electric, Your Trusted Local Electrician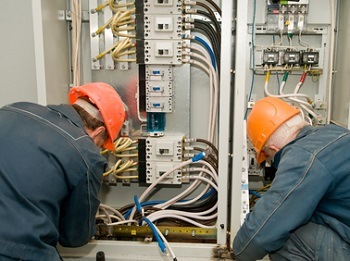 You use your home's electrical system every day for any number of different tasks. Electricity is an integral part of daily modern life, so you need your home's electrical system to be kept in great shape at all times. At Twinson Electric, we understand how important your electrical system is to your home and your life, so our Ossining electricians work hard to help you keep every part of that system in the best condition possible.
Twinson Electric was founded in 1974. In 2007, the company was purchased by long-time employee Mike Harris. Throughout our growth, we've remained dedicated the singular goal of providing excellent workmanship to all of our clients. We'll do whatever it takes to make sure that you receive high quality electrical services, and we'll guarantee your complete satisfaction with our work.
Our master electricians are fully licensed, professionally trained, and extensively experienced. We're also certified installers of home generators and other products. No matter what kind of electrical services you need for your home, you can always rely on us for excellent work. Call us today if you need residential or commercial electrical repairs, maintenance, or installation work.
We Offer the Following Electrical Services
Recent Articles
Why Electrical Repairs Are Never a DIY Project - DIY projects can be very satisfying. They improve your home while saving you money, they're fun, and they can even teach you a few things. However, there are some things that should always be left to a professional. Electrical repairs are at the top of that list. Electrical systems and wiring are very difficult to work with. The systems are extremely complex, and on top of that, they're incredibly dangerous. It's very important that you … Read More


Five Ways to Lower Your Electricity Costs - Keeping your utility costs low is one of your biggest priorities as a homeowner. Sometimes, of course, you can't avoid spending more on electricity, especially if you use electricity to heat or cool your home. However, there are some ways that you can make sure your electricity costs are as low as possible. Without realizing it, you might be using more electricity than you need to be. You don't necessarily need to monitor your meter all day to keep track of your electrical usage, though … Read More
If you would like to know more about Twinson Electric and your local Ossining electricians, please call 914-762-4342 or complete our online request form.