The Scarsdale Electrician You Can Trust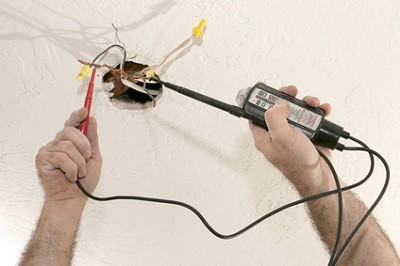 You and your family rely on your home's electrical system every day for nearly everything you do. Electricity is completely integral to modern life, so one of your biggest priorities as a homeowner is keeping your electrical system in excellent condition. At Twinson Electrical, our Scarsdale electricians can provide you with high quality services to help you keep every part of your electrical totally functional, reliable, and safe.
Our electricians are all licensed professionals with extensive training and experience, so we can always guarantee that we'll be able to provide you with high quality workmanship and professional customer service. We understand how important your electrical system is to your home and your daily life, so when you hire us for any electrical work, we strive to provide the best work possible. We'll do whatever it takes to make sure that your electrical system is kept in great shape, and we'll ensure that the system is in complete compliance with all codes. We also guarantee your complete satisfaction with all of the work that we provide.
Call us today to schedule your appointment, or to ask any questions you have about the electrical services we provide, and we'll be looking forward to assisting you.
Electrical Wiring in Scarsdale
Your home's electrical system is completely dependent on its wiring. If your electrical wiring has any problems, then you'll see serious issues develop with every part of your electrical system. Not only can wiring problems cause frustrating power losses, but they can be extremely dangerous as well. Faulty electrical wiring can lead to shocks, electrocution, and house fires.
Our Scarsdale electricians can work with you to provide high quality wiring services and ensure that your home's wiring is totally safe and functional. We provide a wide range of wiring services, and we can help you inspect, install, repair, or replace your home's wiring as necessary.
Scarsdale Landscape Lighting
Installing landscape lighting is a great way to improve your home's appearance, security, and functionality. Our electrical contractors in Scarsdale will work with you directly to create the design for your landscape lighting, choose your lighting fixtures, and perform an installation. We'll be able to guarantee that your new landscape lighting is perfect for your home, and that it's totally reliable and efficient.
If you are looking for a reliable Scarsdale electrician then please call Twinson Electric at 914-762-4342 or complete our online request form.